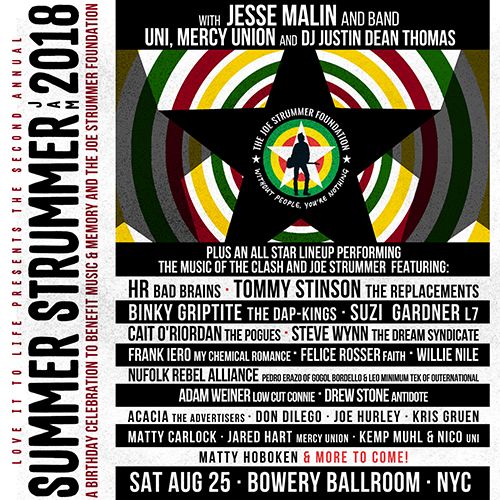 We can now reveal the next group of special guests for the August 25 2018 show at Bowery Ballroom.
Joining the already stellar line-up will be: 
Frank Iero (My Chemical Romance)  
Adam Weiner (Low Cut Connie)  
Suzi Gardner (L7)  
Felice Rosser (Faith)  
Acacia (The Advertisers)  
Drew Stone (Antidote)  
Matty Hoboken

Also, it appears the technical difficulties experienced by Ticketfly have been taken care of, at least for the Bowery Ballroom shows, and you can buy tickets online again.
Click here to go to the Bowery Ballroom...